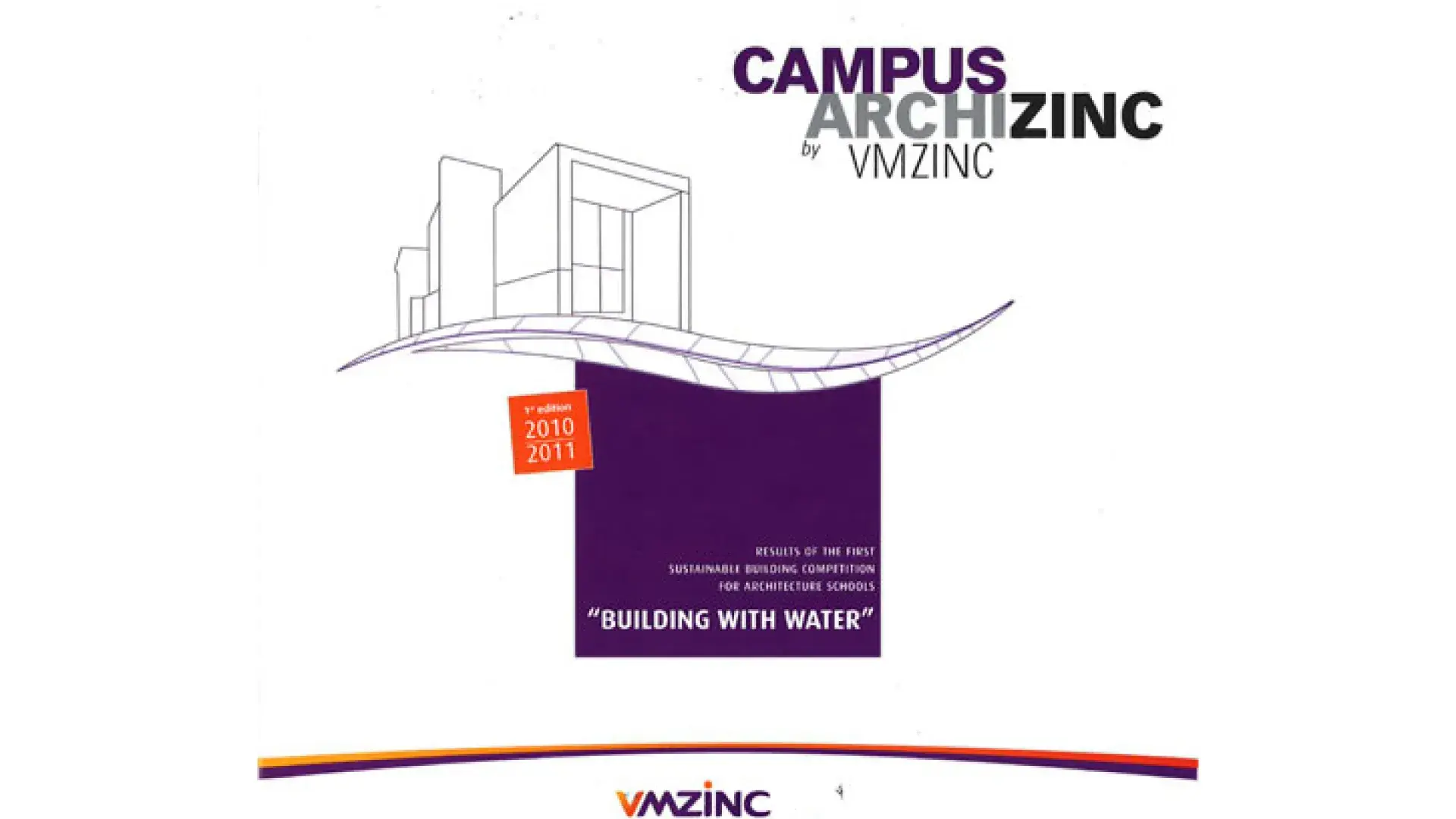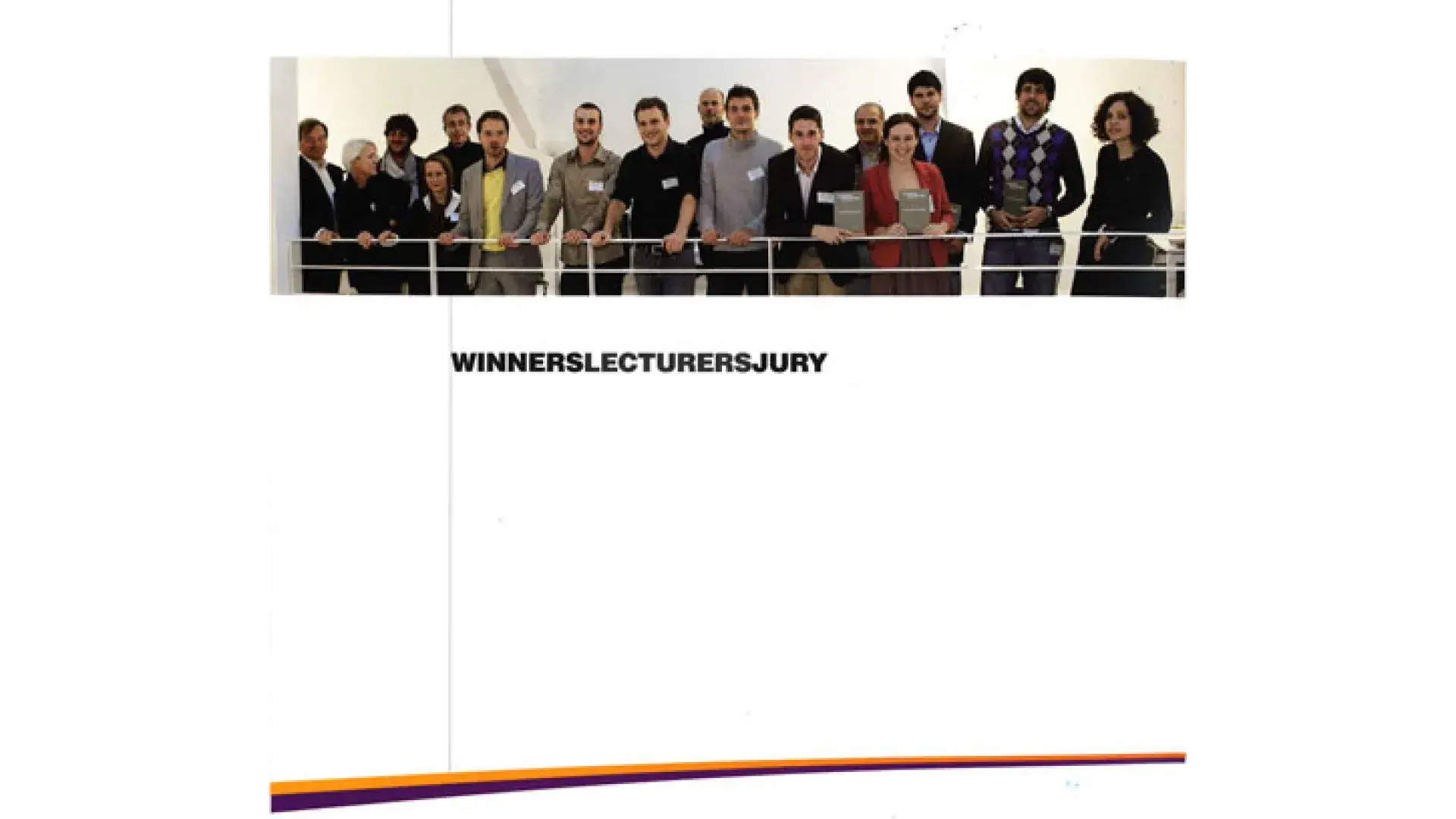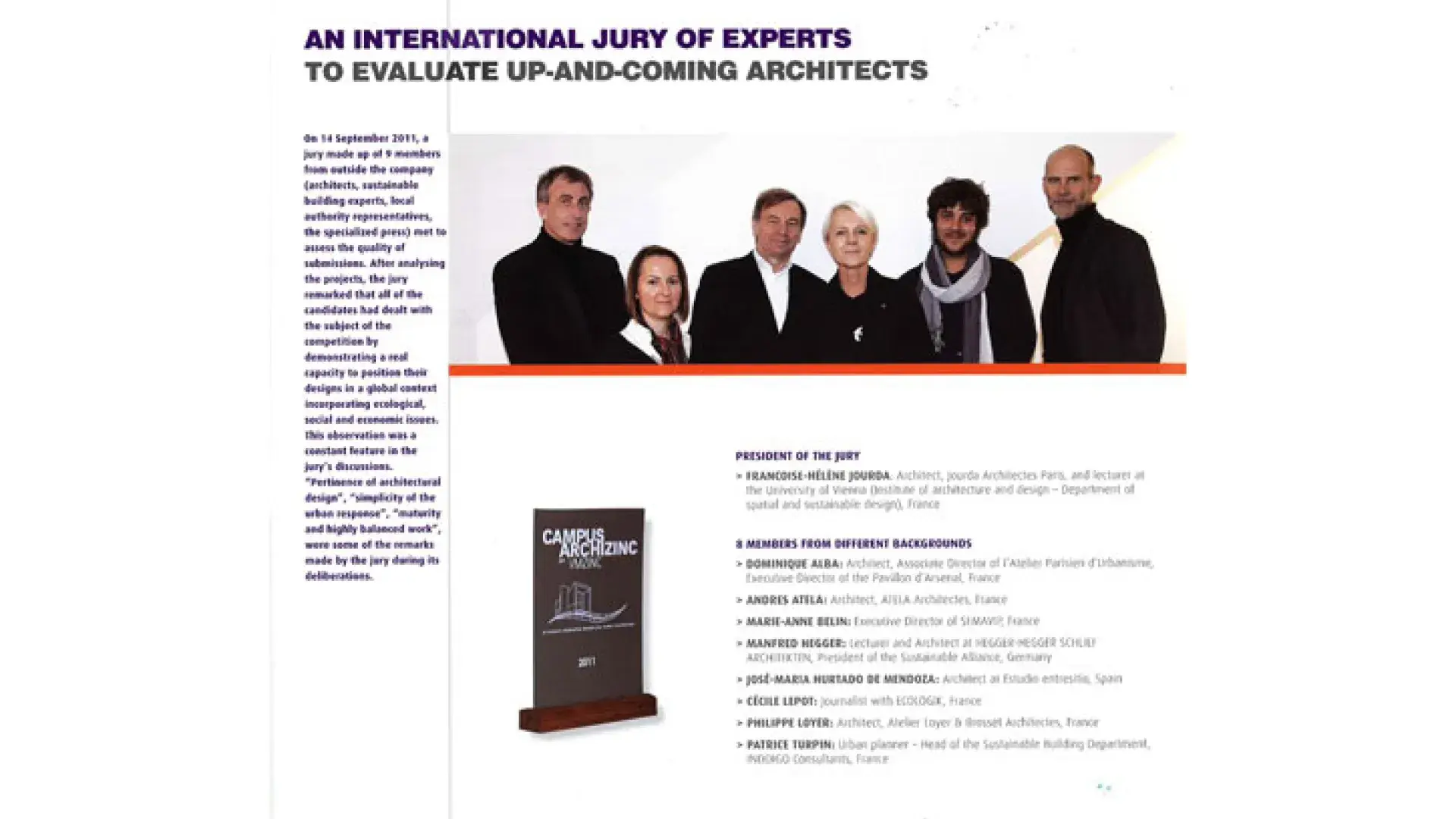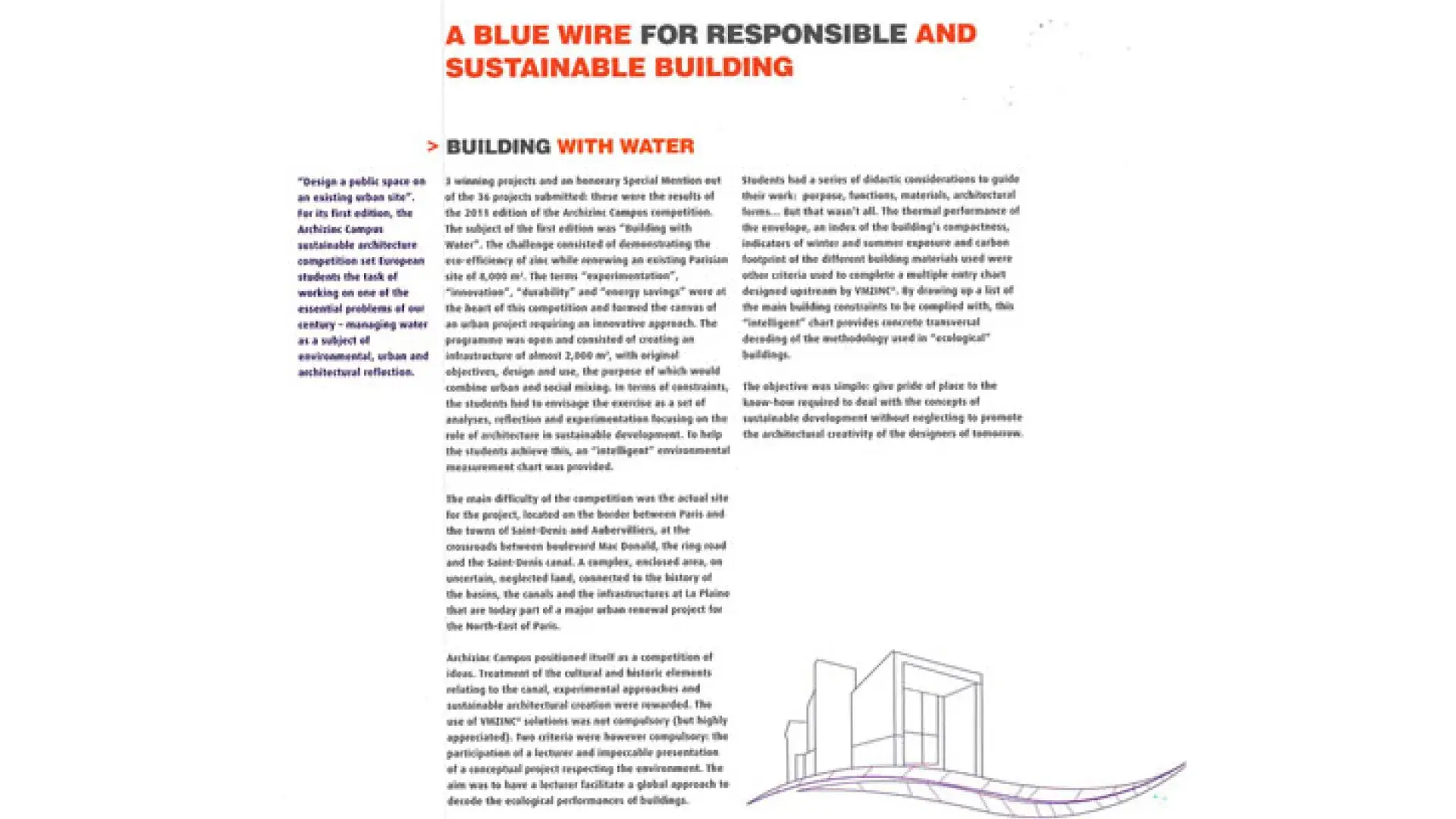 Launched in September 2010 and open to students enrolled in architecture schools committed to VMZINC®, the CAMPUS ARCHIZINC competition has revealed its results. The theme of this first European competition was "Building with water". The challenge was to prove the eco-efficiency of zinc by giving new use to an existing 8,000 m² site in Paris.
This little-valued, ringed, and enclosed area is part of the major urban renewal project of North-East Paris. The candidates' goal was to highlight the reflective nature of water through an original, conceptual, and environmentally friendly infrastructure*. To assist them in their reflection, VMZINC® provided the students with an "intelligent" table for measuring environmental performance.
Forty applications, representing 56 students, were examined in depth by a jury of experts led by the architect Françoise-Hélène JOURDA**.