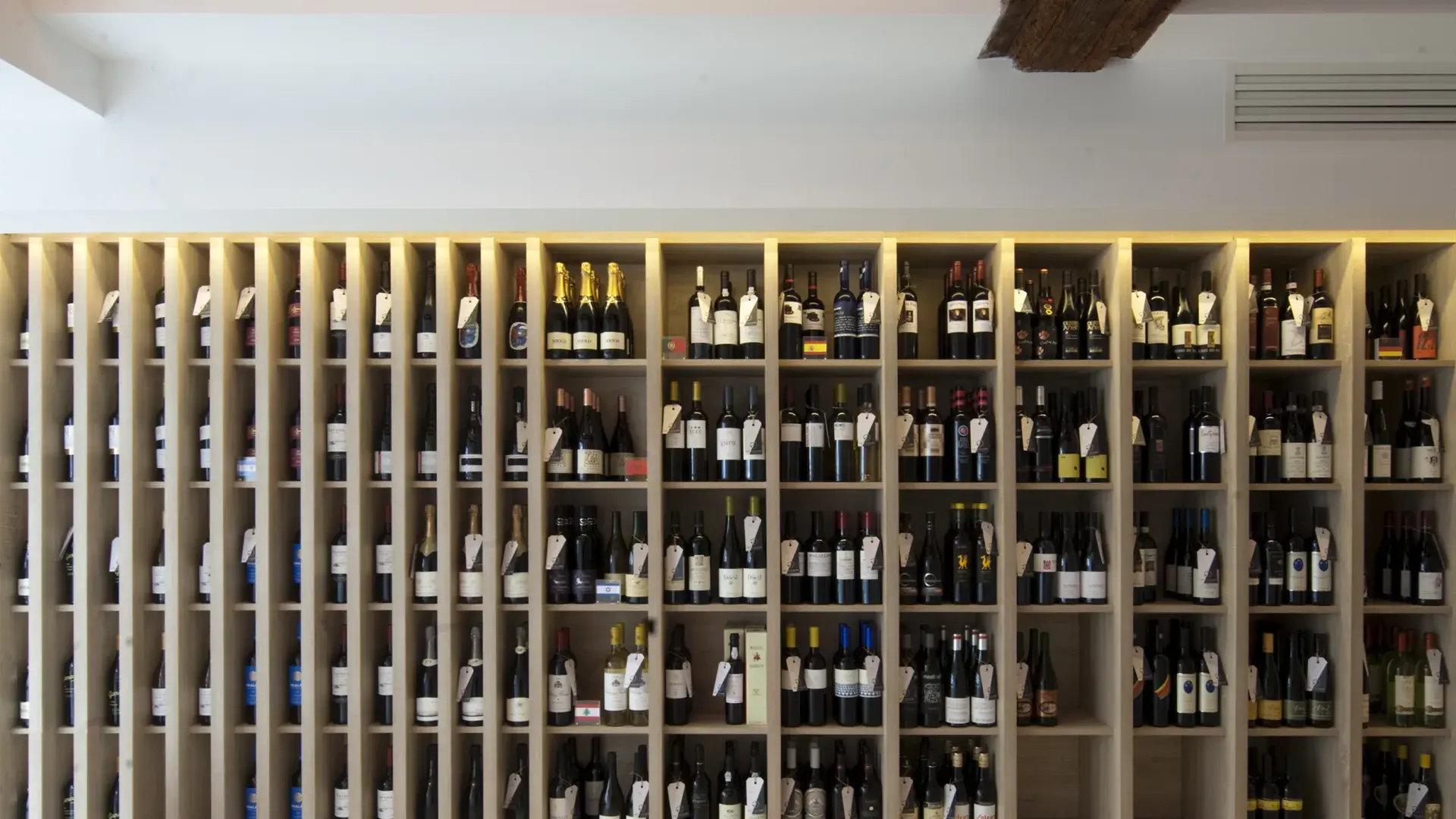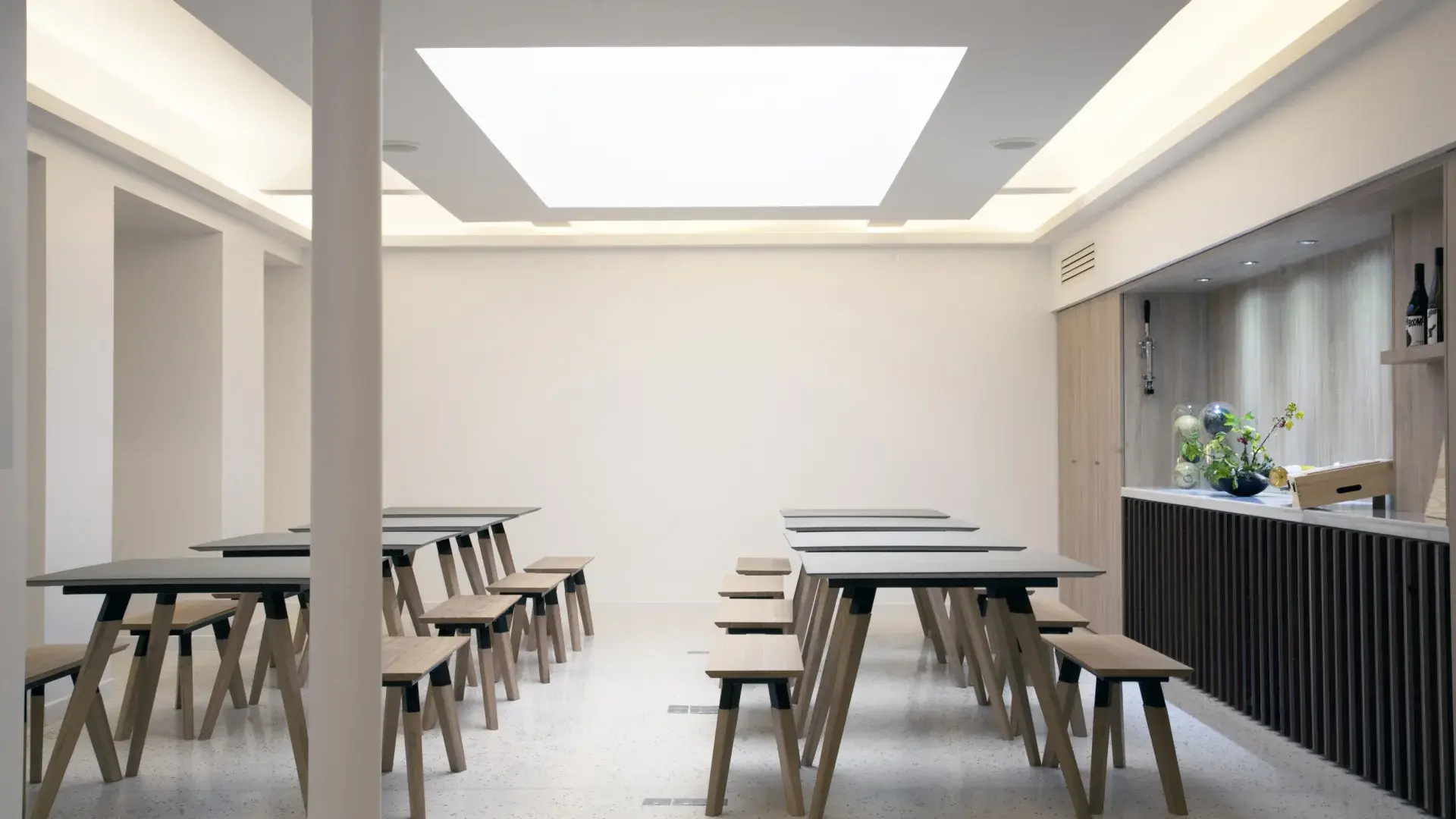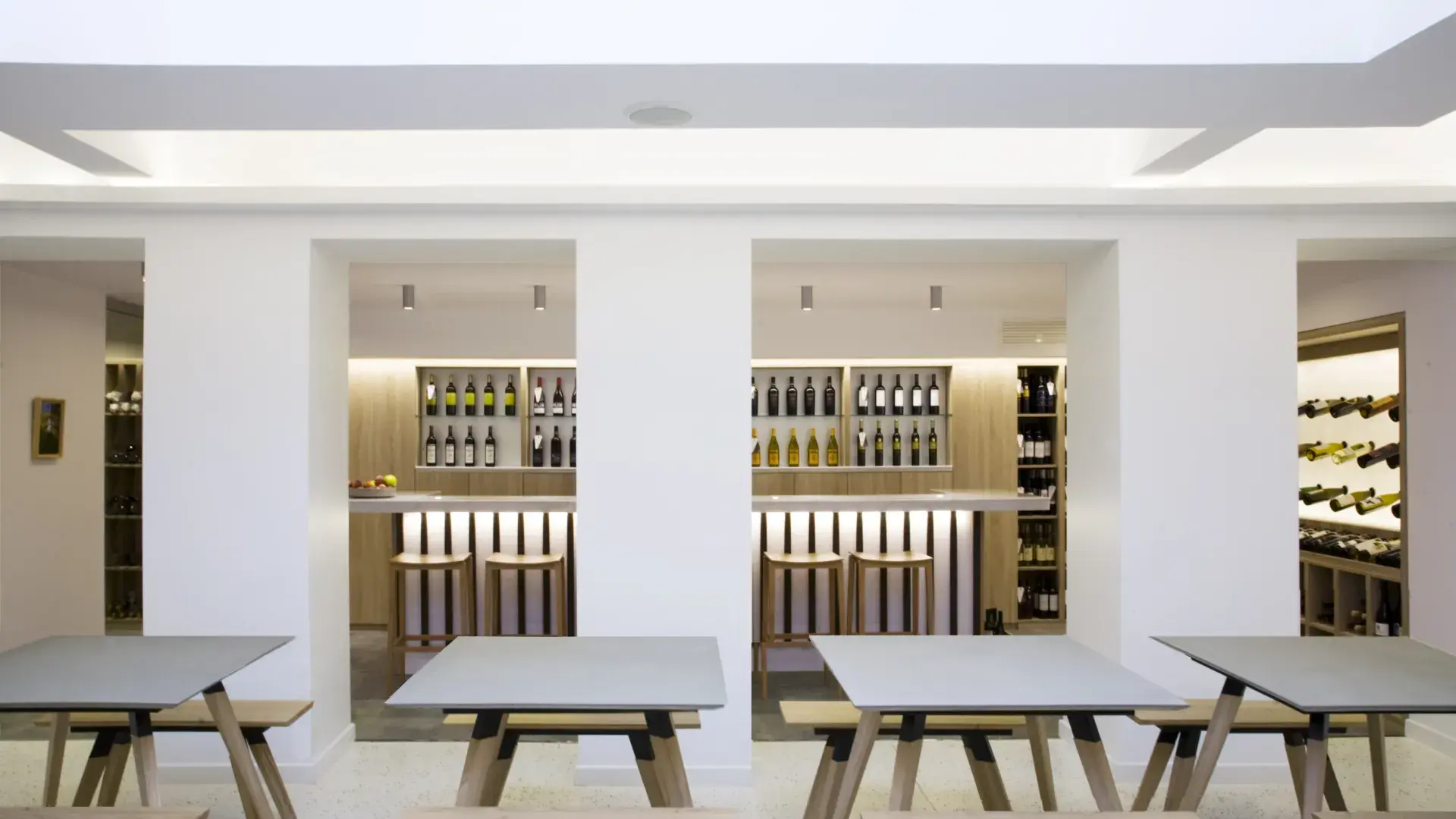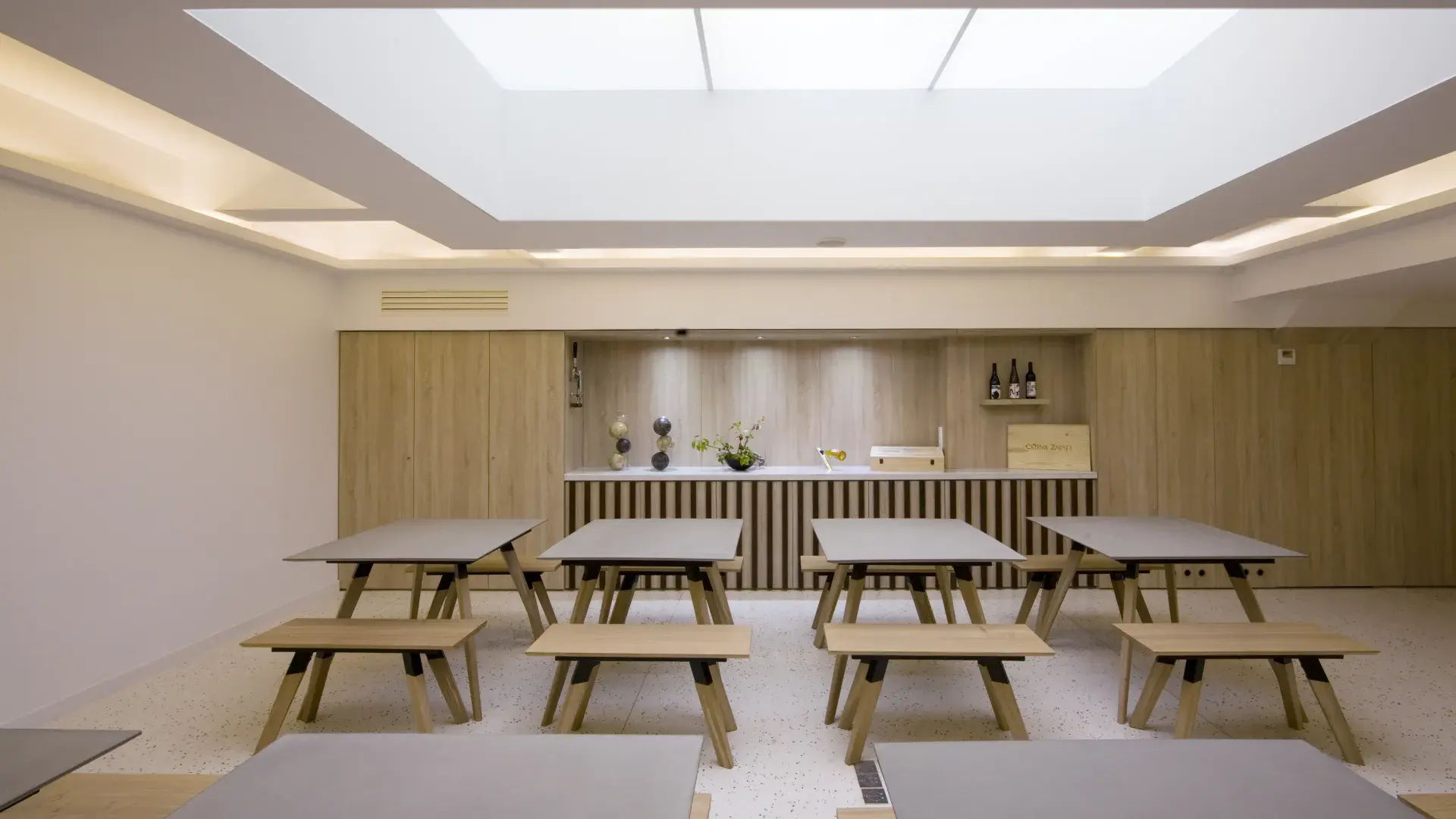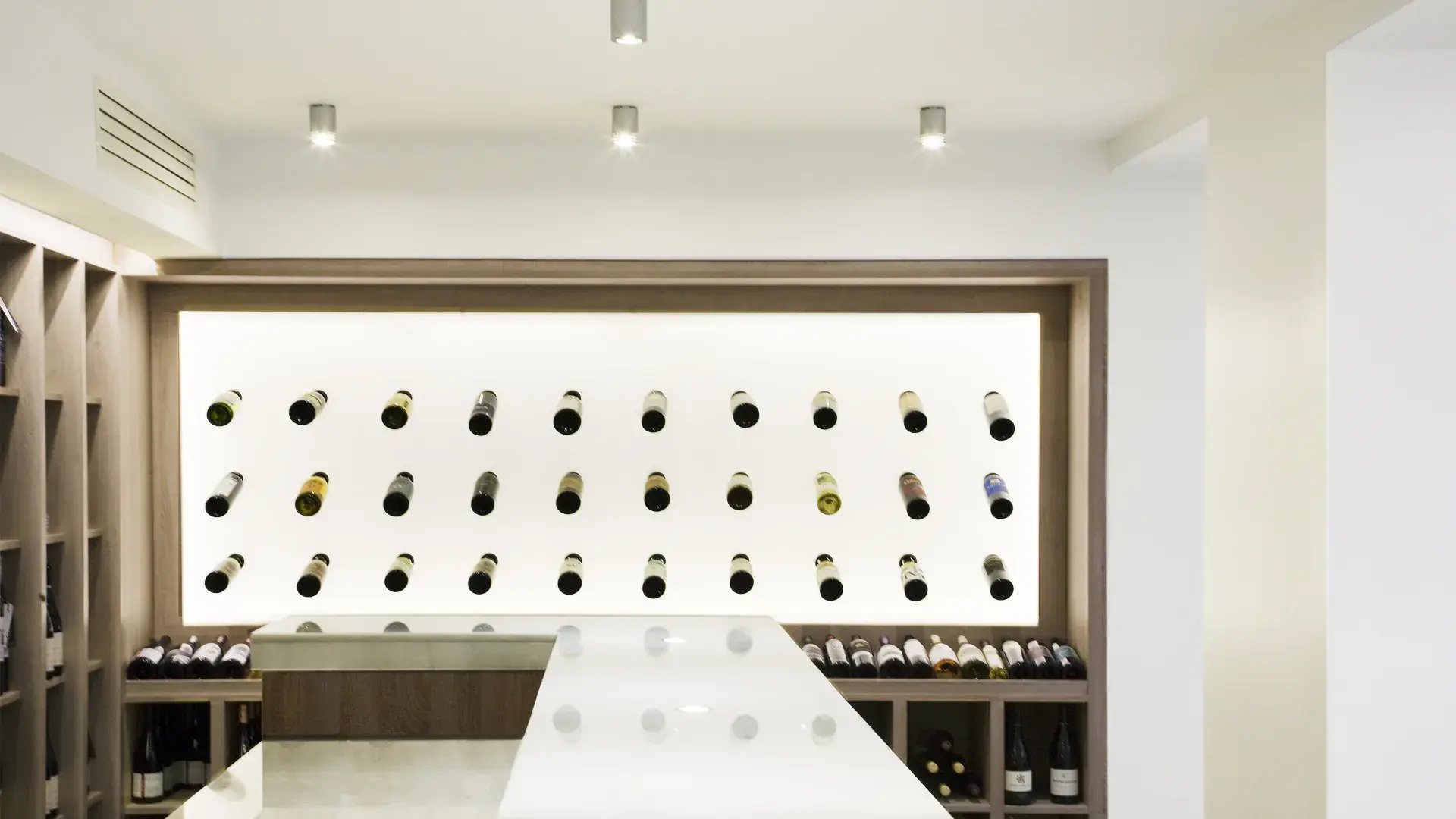 « Soif d'ailleurs »
A wine cellar with a new and original concept. It is at the same time a place for selling, tasting, and meeting. The wine cellar is exclusively provided by foreign wines.
The transformation of the place is radical. The succeeded final result was achieved thanks to the mix between the studies and research carried out, the following interior design proposition for the different spaces, and the combination of materials.
Thanks to the organisation of the project management team, the project was delivered on time (work completed in 3 months).
Numerous events are organised in this tasting place.